Ink Fingerprint Jewellery
Ink Fingerprint Jewellery
The definition in fingerprints develop with age. Babies and young children will not have a defined print. Ink fingerprint jewellery is only suitable from the age of five years old.
For younger children and babies, hand or footprint jewellery is generally recommended. Children may be able to have impression fingerprint jewellery from approx 18 months.
All large and standard pendants and bracelet charms come in a choice of seven shapes and three sizes- (see first 3 rows below).
All cufflinks come in a choice of 3 shapes (see 3 shapes on the bottom row).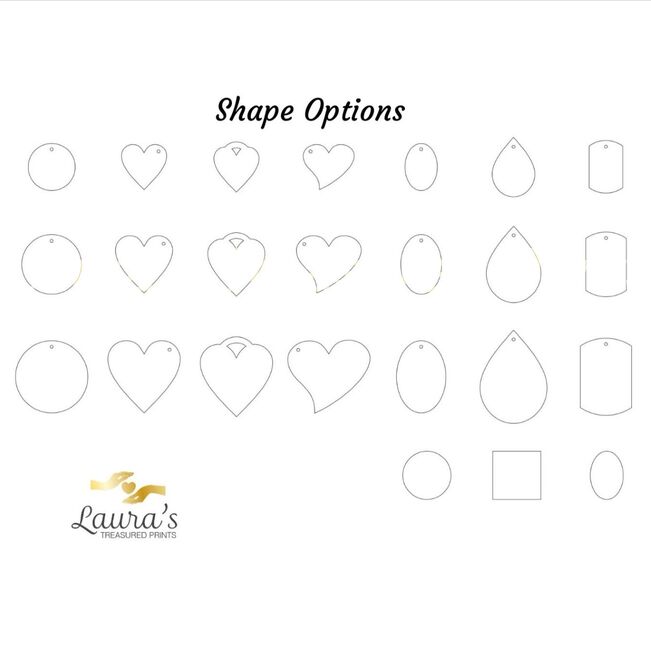 Ink fingerprint Jewellery PRICE list
Luxury large pendant-
£120
Standard pendant-
£110
Luxury large pendant with two print merged-
£125
Standard pendant with 2 prints merged-
£115
Bracelet charm on a charm carrier-
£105
Cufflinks- The same print on each cufflink -£155. Different prints on each cufflink-
£160
OtherJewellery
Barrel bead-
£135
Stud earrings -
£145
Price includes-A print kit, jewellery box and polishing cloth.
Chains-18inch snake chain-
£25
, 20inch snake chain-
£30
.(Snake chains are my most popular chain choice but many other styles are available on request.)
Postage
£8.50
for special delivery or you are welcome to collect from my studio in Southampton.
Taking an Ink prints fingerprint-
These are taken with an ink sheet, (which I can send to you on request) or you can use your own ink pad and paper.
To watch a short video- Taking an ink fingerprint
Please Click Here
Example of ink fingerprint standard pendant
Example of Curved Heart Fingerprint Pendant