Handprint Jewellery
Handprint Jewellery
Hand/foot/paw print jewellery is suitable for any age, from newborn to adult.
All large and standard pendants and bracelet charms come in a choice of seven shapes and three sizes- (see first 3 rows below).
All cufflinks come in a choice of 3 shapes (see 3 shapes on the bottom row).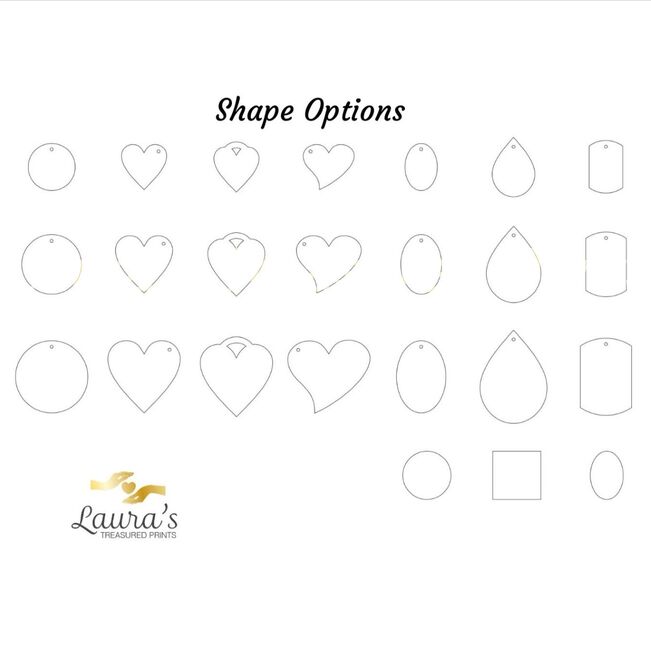 Price list
Luxury large pendant
£115
Standard pendant
£105
Bracelet charm on a charm carrier
£100
Cufflinks
£155
Other Jewellery available-
Barrel beads
£130
Stud earrings
£140
Price includes-Print kit, jewellery box, polish cloth.
Postage £8.50 special delivery or you are welcome to collect from my studio in Southampton.
Chains-18inch snake chain
£25
, 20inch snake chain
£30
. (Snake chains are my most popular chain choice but many other styles are available on request.)
Taking Handprints/ Footprints/ Pawprints....
My Inkless wipes work brilliantly to take hand- prints, footprints and paw prints.
They are totally ink- free and leave absolutely no mess on your baby's, older child or adults hand or foot. All you need to do is to wipe the hand or foot with the wipe and then gently press them on to the special card I provide (you must use this card as it is coated with a special fixing solution.)
The print will appear in beautiful detail. They are totally safe to use on even brand new babies as the wipes are completely non-toxic and regulated by EU safety laws.
You can also use inkless wipes for your dog's or cat's paw print. When taking paw prints, I recommend that you cut some of the fur off around the pad of the paw if you dog or cat is very hairy.
Please contact me and I can send you one of my inkless kits or you can send me a print using your own kit or ink pad and paper.
To watch a short video- Taking an ink hand-print
Please Click Here
[
After the print is taken it is reduced in size and your unique print is transferred to your piece of jewellery.
Example of cufflinks
Example of a bracelet charm on a charm carrier